Our  Service Times: 

Sunday in Person 

Sunday School-9:45.m.

 *Morning Worship-11:00a.m.

*Also via Live stream on Facebook

@ZionViewMedia

Wednesday Zoom Meetings

Children's Bible Study-5:00pm

Everyone's Bible Study-6:00p.m.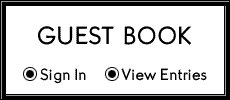 Bishop Chester L. Thompson, Jr.

Senior Pastor

Mrs. Bobbie J. Thompson

First Lady

ZION HILL BAPTIST CHURCH

119 Maul Road       Camden, Arkansas 71701

870-836-3744

   Mon.- Thurs  

 @ 6:00p.m.

Join The Prayer-line 

On ZOOM

Meeting

See Event Page for Details

Tune in to our Weekly Sunday Radio Broadcast on 

Magic104.5 FM  @ 5:30p.m.

                                                            APRIL 2022

The Year Of  The Turnaround – Bearing Fruit In God's Family  

 FOCUS THIS MONTH: Intentional Missional Engagement Mark 16:20 (KJV) 20 And they went forth, and preached every where, the Lord working with them, and confirming the word with signs following. Amen.

GOAL: Every member engage in a gospel presentation this month with at least five (5) individuals.

Join us for Sunday Live!!

 Sunday School 

9:45a.m.

Morning Worship-11:00a.m. 

(at the Church)

Social Distancing & Mask Required